Please consider a donation to support CarbonTaxMe.org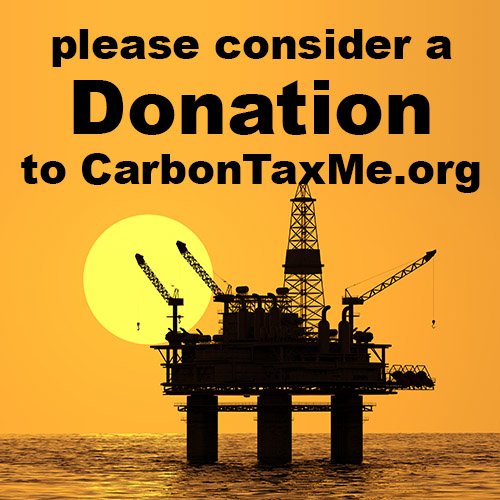 Please consider a donation to support CarbonTaxMe.org
Carbon tax Me is a non-profit that performs significant outreach to promote a national carbon tax. Your donation will be used to help support these efforts. You can choose your level of donation at $25, $50, $100, or $200.
Some of our expense in 2015 included:

Trade show booth at the Green Festival: $950




Roll up posters for shows and protests: 3 x $150




Carbon Tax Me stickers handed out at rallies and marches: $700



To offset these expenses, we have brought in the following in 2015:

Total proceeds from hat shirt and sticker sales: $320




Total donations: $750



...as you can see we could really use your support! Thank you for considering a donation.

We are sorry, donation are not tax deductible at this time.
Featured Products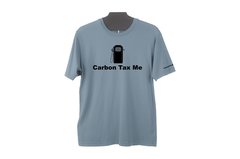 Men's Carbon Tax Me shirt
$15.00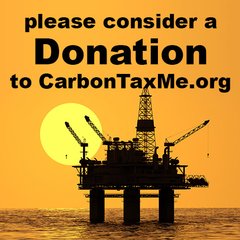 Please consider a donation to support CarbonTaxMe.org
$25.00